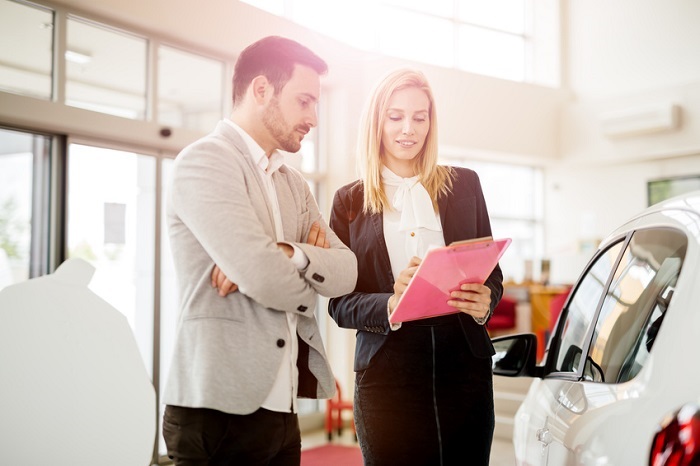 Frequently Asked Questions at Puyallup Mazda
Puyallup Mazda aims to be your trusted Mazda dealership here in Puyallup, WA. That concept of trust is important to us, and we work hard every day to earn it. We proudly stand behind the safety, reliability, and value delivered by every car on our lot. Beyond the models, it's the service you can expect from each and every member of our team. For any questions you have, give us a call at 253-693-4024 for answers you can trust.
Cars
Q: Do you offer discounts on new Mazda vehicles?
A: Whether you're in the market for a 2018 Mazda CX-9 or one of our pre-owned Mazda cars, you can always check our list of new car specials to find the latest and greatest deals available here at our Mazda dealership.
Q: What is the difference between "pre-owned" and "certified pre-owned?"
A: Our Mazda certified pre-owned vehicles have passed a rigorous 160-point inspection and sit below a certain mileage and age threshold. They're as close to new as you can get without buying new, and they come with great warranties.
Service and Parts
Q: I've got an issue with my car, but I don't know if it needs to be brought in for service. What do I do?
A: We know that making time to bring your car in can be a hassle. If you're trying to tackle an issue on your own, or you don't know if that noise you're hearing is a problem, you can always contact our Mazda service center or utilize our online Ask a Tech tool. One of our technicians will get back to you with an answer to your question.
Q: I need new tires, but I want to get a good deal. Where should I look?
A: Our listing of parts and service specials will let you know about all of the great discounts and promotions available here at our dealership. From tire specials to break specials, there's always a way to save at Puyallup Mazda.
Finance
Q: How do I know what my monthly payments will be if I finance a vehicle?
A: Our payment calculator is a quick and easy way to calculate your potential monthly vehicle payments. Provide a little information, like your planned down payment and the potential loan term, and the calculator will do the rest to determine your Mazda financing rate.
Q: How do the payments differ between buying and leasing?
A: When you finance a vehicle to purchase, your monthly payments have to add up to the total value of the vehicle. Your lease payments will only total the difference in value between the first day of the lease and the last.
General
Q: Are you open every day?
A: Our sales staff is here seven days a week. Our service and Mazda parts departments are closed on Sundays.
Q: Do you buy vehicles?
A: We do buy vehicles. To learn more about selling your car to Puyallup Mazda, give us a call.